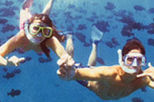 Waikiki Ocean Fun and BBQ Cruise
Price: 72.99

Every day is summer in paradise! Discover the azure waters off Waikiki on a family-friendly cruise with plenty of fun water activities, including fishing, water slide and giant water trampoline, snorkel tours and kayaking. Relax on the sun deck before dining on a freshly grilled BBQ lunch buffet and refreshments.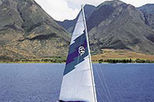 Teralani Sunset Maui Cocktail Sail
Price: 71.19

This pleasant cruise takes you out from Maui between the islands of Lanai and Molokai, to capture a stunning picture-perfect sunset. Relax with your favorite cocktail, Mai Tai, soft drink or frosty beer to toast the climax of another magnificent Maui day.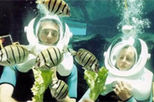 Hawaii Sea Trek Adventure
Price: 68.99

Explore the underwater world in the safety and comfort of a sea trek scuba suit! Take a stroll underwater and discover the colorful and exciting marine life! A close encounter with the enchanting sea turtles will be a memory that you'll never forget. Take this opportunity to see the inhabitants of this amazing marine world!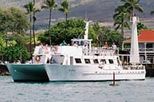 West Maui Snorkeling and Turtle Watch Cruise
Price: 68.79

Enjoy an afternoon snorkeling the West Maui coral reefs from a catamaran. Leap into the sea from the water trampoline, slip down the slide or simply enjoy the sun on the open upper deck as you cruise the Hawaiian waters.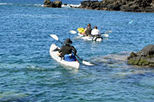 Kayak and Snorkel - Maui West Shore
Price: 66.67

Admire the spectacular sights this island has to offer! The magnificent west shore of Maui is known for it's shallow calm water, a delight for paddlers. Take in the magnificent views before going for a snorkel. Discover an abundance of colorful marine life at its very best. Great for all levels of paddlers. A trip not to be missed!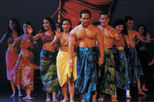 Ulalena Show at Maui Theatre
Price: 61.99

Ancient Polynesians used the spoken word to pass the legends of Hawaii from generation to generation. Today those stories are given form in Ulalena, the dynamic musical extravaganza playing to standing ovations for over three years at the state-of-the-art Maui Theatre. Dazzling special effects, a breathtaking musical score and intense performances make Ulalena an experience not to be missed!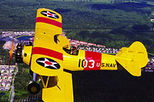 Pacific Aviation Museum, USS Arizona, Punchbowl and Honolulu City Tour
Price: 61.69

Join a tour around Oahu, learn about their nautical history and admire the city's skyline. Visit the newly opened Pacific Aviation Museum, Arizona Memorial and downtown Honolulu.

Special Offer - Kids travel free through March 31, 2009 when accompanied by a full paying adult - BOOK NOW!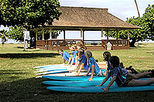 Maui Surf Instruction 101
Price: 61.39

What a perfect introduction to surfing! And there's no better place to learn than Maui! Surfing is a great sport getting you actively involved in the water and provides a window into some of the great fun and enjoyment involved with this entertaining activity. With patient and friendly local Maui guides, you will have a fun and enjoyable lesson!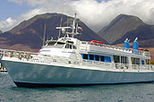 Maui Molokai Ferry Service
Price: 58.39

Come aboard Molokai's own cruise ship, the Molokai Ferry for a relaxing cruise to the island of Molokai. Sit back and enjoy a Continental Breakfast while you enjoy the thrill of inter-island cruising. Take advantage of spectacular sightseeing and photo opportunities as you travel in air-conditioned comfort in the main cabin, or on our spacious open-air observation deck.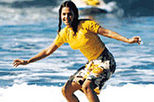 Maui Surf School
Price: 54.99

Learn how to ride an ocean wave in the place where it all started. With its warm water, consistent waves and beautiful surroundings, Maui is the perfect place to learn how to surf. Let the local instructors teach you the sport they love. Warning: surfing is addictive!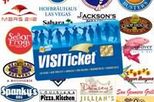 Honolulu MealTicket™
Price: 53.99

The Honolulu MealTicket offers you the best value on dining in town! For one low price, you'll get breakfast, lunch and dinner at a selection of Honolulu restaurants. And better yet, no reservations are required!

Special Offer - Save 10% off the recommended retail price for bookings made before December 31, 2008 - BOOK NOW!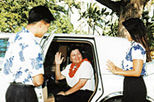 Hawaii Big Island Airport Roundtrip Transfer
Price: 53.00

For assured top quality and timely service, make sure you arrive at Kona Airport having pre-booked a greeting service and transportation to your Hawaii hotel.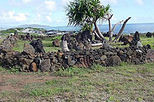 Sacred Hawaiian Spirits Morning Tour
Price: 51.99

Learn the history and heritage of Oahu on a fascinating Sacred Hawaiian Spirits Morning Tour. Visit Native Hawaiian sacred grounds and hear about the rich culture of the Hawaiian Islands.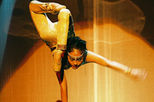 Cirque Hawaii Show
Price: 50.99

Clowns, acrobats, a contortionist and flying trapeze - there's fun and thrills for all the family at the Cirque Hawaii Show! An exotic blend of strength, balance, humor, beauty and grace, the Cirque Hawaii skillfully entertains young and old.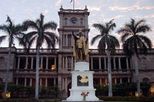 Hawaii's Royal History Tour
Price: 47.12

See a different side of Hawaii and visit some of the historical highlights of Oahu. Step into the past at Queen Emma's Summer Palace and the world famous Pali Lookout. Visit the Royal Mausoleum, the resting place of six ruling monarchs, Iolani Palace and the unique Kawaiahoa Church.