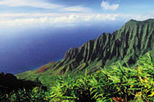 Kauai Day Trip: Waimea Canyon, Wailua River from Oahu
Price: 328.09

Kauai remains a memorable secluded Hawaiian place that has been called an 'island for the senses'. Experience the incredible Waimea Canyon, take a cruise on the Wailua River to the romantic Fern Grotto, in addition to enjoying the many other stunning scenic attractions of this beautiful island.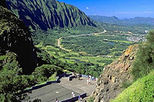 Oahu Day Trip: Deluxe Circle Island, Polynesian Cultural Center from Kauai
Price: 319.29

Spend a day admiring the picturesque scenery of Oahu. See why this island is one of the surfing Mecca's of the world, be guided through authentic South Pacific Villages at the world famous Polynesian Cultural Center. Then fly back to Kauai after this full day tour.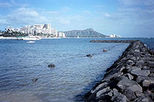 Oahu Day Trip: Pearl Harbor, Honolulu and Punchbowl from Kauai
Price: 292.09

Start your Oahu Day Trip from Kauai with a visit to the Arizona Memorial and Visitor Center at Pearl Harbor. See the battleship USS Missouri where the armistice ending WWII was signed and tour the city of Honolulu. Visit the National Memorial Cemetery of the Pacific at Punchbowl and enjoy spectacular views at Nuuanu Rainforest and Pali Lookout.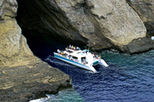 Na Pali and Ni'ihau "The Forbidden Island" Kauai Snorkel Cruise
Price: 189.99

This ultimate snorkel adventure departs daily from Port Allen Harbor. The Kauai snorkel trip aboard a 65 foot (20 meter) power catamaran begins with a continental breakfast whilst heading north west to the majestic Napali coast in search of waterfalls, lush valleys and sea caves.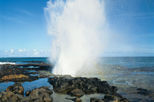 Kauai South Shore Sea Kayak Adventure
Price: 154.09

This 7-mile kayak tour is a day packed full of fun, excitement and adventure. Savor the magnificent views, breathtaking scenery, and hidden beaches of Kauai's pristine South Shore. You may catch a glimpse of some spinner dolphins, sea turtles, seals and even humpback whales!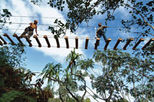 Zip 'n Dip Expedition Kauai
Price: 150.99

With a combination of 8 picturesque ziplines, 1 suspension bridge, and an hour at a very deep hidden swimming hole, you'ill have trouble resisting this Kauai adventure. Enjoy lunch at a small waterfall where you'll engage in various activities such as swimming, jumping, diving and floating on inner tubes. An adventure of a lifetime!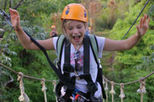 Kauai Jungle Valley Adventure
Price: 150.99

Enjoy beautiful mountain views of the Kauai Adventure as you hike down to a secluded mountain stream where you kayak through lush, tropical rainforest to a pristine twin waterfall. Here you'll swim, enjoy a delicious lunch and relax for an hour. An experience you'll never forget!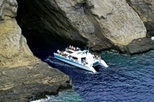 Na Pali Coast Kauai Snorkel and Sail
Price: 147.49

Come aboard this sailing trip and head up to Na Pali where the lush valleys and cliffs await. As you head to your destination, your crew will entertain you with stories of the Hawaiians who once lived there. Upon arrival, enjoy your snorkeling adventure and feast on a buffet lunch before heading back to the harbor.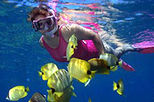 Na Pali Kauai Snorkel Expedition
Price: 144.75

Hop aboard an exhilarating adventure raft for the ride of your life! Departing from Kikiaola Harbor, you'll experience breathtaking oceanside views of Waimea and the longest white sand beach in Hawaii. Once you reach Kalalau, you will explore the archaeological remains of an ancient Hawaiian fishing village. Here you can also choose to swim and snorkel in the crystal-clear waters.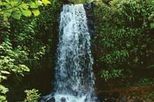 Kalihiwai Falls Hike Kauai
Price: 134.29

Hike to the ranch lookout point to witness breathtaking mountain and ocean views. Continue on to a secluded 100 foot (30 meter) waterfall for a delicious lunch and swim. A very popular tour!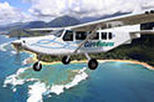 Entire Kauai Island Air Tour
Price: 124.99

The only way to see the entire garden island is by plane! Enjoy breathtaking scenery of Kauai Island on a new Airvan aircraft. Be seduced by the amazing one of a kind panoramic views you'll only get to see from the sky. This is an air tour the whole family will enjoy and love!

Special Offer - Save almost 15% when traveling through December 31st, 2009 - BOOK NOW!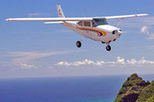 Kauai Private Deluxe Flight Tour
Price: 124.99

Welcome to Kauai - the island renowned for jagged mountain peaks and rushing waterfalls! The Kauai Private Deluxe Flight Tour is the ultimate in fixed wing touring of the Garden Isle.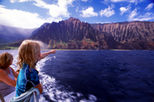 Na Pali Kauai Sunset Cruise
Price: 105.09

Board the 65 foot (20 meter) power catamaran and cruise to the famous Napali coast line for some incredible photo opportunities.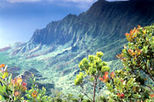 Hidden Valley Falls Kayak and Kauai Hike Adventure
Price: 101.99

For a fun Kauai activity, paddle tandem kayaks along the Hule'ia River and travel deep into the heart of the Kauai island jungle. Then, take a 3/4-mile (1.2km) hike up the valley to an enchanting area of waterfalls and swimming holes. On the way back, be picked up in a twin-hulled powered Hawaiian canoe for the return trip!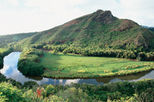 Paddle Kauai Jungle Streams
Price: 101.99

Paddle down the Wailua River, a beautiful and historic jungle stream, deep into the heart of the island. Kayak through lush jungle, take a hike up the valley to a 100-foot (30 meter) waterfall, swim in the pool below and enjoy a delicious picnic lunch. Delight in the native and exotic botanical wonders in a fantasy world of Hawaiian jungle scenery!