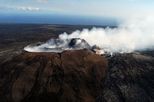 Big Island Spectacular Helicopter Tour
Price: 424.79

Admire the view of the Big Island of Hawaii and all its beauty and volcanic fury, from above! On this two hour helicopter tour you will explore some of the most remote and beautiful places on Earth including lush rainforests, cascading waterfalls and spectacular lava. Don't miss your chance - book online now!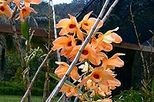 Big Island Day Trip: Volcano Adventure from Maui
Price: 321.79

They are so many fascinating sites to explore on the orchid isle. Be driven through Hilo town; walk through the Hawaii Volcanoes National Park and Thurston Lava Tube. The magic of this day tour continues with a hike to see the lava flow and the beautiful orchid and anthurium nursery.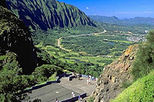 Oahu Day Trip: Deluxe Circle Island, Polynesian Cultural Center from the Big Island
Price: 321.39

Soak up the beauty and colors of this wonderful landscape of Oahu on this full day tour. Relax on the North Shore beaches, venture into lush tropical rainforest, see fascinating city life of Honolulu and then travel the Oahu coastline in an air-conditioned motor-coach.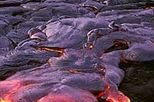 Big Island Day Trip: Volcanoes National Park from Oahu
Price: 303.09

The recent eruptions of Kilauea Volcano in Hawaii's Volcanoes National Park have captured the world's imagination. See this extraordinary landscape for yourself on this comprehensive day trip from Oahu.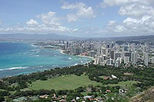 Oahu Day Trip: Pearl Harbor, Honolulu and Punchbowl from the Big Island
Price: 294.19

Start your Oahu Day Trip from the Big Island with a visit to the Arizona Memorial and Visitor Center at Pearl Harbor. See the battleship USS Missouri where the armistice ending WWII was signed and tour the city of Honolulu. Visit the National Memorial Cemetery of the Pacific at Punchbowl and enjoy spectacular views at Nuuanu Rainforest and Pali Lookout.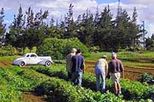 Private Tour: Big Island Organic Farms & Merriman's Hawaiian Dinner
Price: 195.59

Go behind the scenes at Merriman's Restaurant, one of the innovators of Hawaii's regional cuisine. On this unique culinary guided tour, you'll visit two farms in the South Kohala district of the Big Island. This small group epicurean adventure culminates with a dinner featuring fresh ingredients from the farms visited earlier in the day.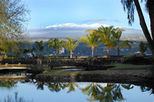 Best of the Big Island
Price: 187.49

For a scenic day out, explore the beauty and wilderness of the Big Island. By combining the Volcano/Waterfall and Hamakua Coast tours, this sightseeing tour is an extraordinary way to experience the variety that the Big Island has to offer. Be sure not miss this great adventure!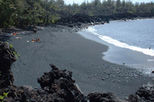 Black Sand Beach on the Big Island
Price: 148.49

There is nothing more intriguing than a visit to the Richardson Black Sand Beach when you visit the Big Island. Be captivated by the breathtaking views, waterfalls and gentle sea turtles who feed only a few feet from the shore. This fun-filled tour is another great way to get the whole family involved. For a memorable day out on the Big Island, you simply must visit Black Sand Beach!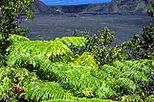 Big Island Hawaii Volcano Adventure
Price: 74.99

Standing on the edge of the Kilauea Volcano and peering down to see its molten lava flow is a Polynesian experience that will be with you forever. This day-long tour also takes you to Akaka Falls, a macadamia-nut factory, a fern tree jungle, and much more.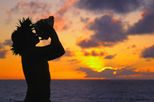 Lava Legends and Legacies Luau on the Big Island
Price: 74.99

A breathtaking backdrop of a vibrant Hawaiian sky displays the Kona Coast's best sunsets and provides a spectacular background. The oceanfront setting highlights the extraordinary energy and appeal of this dynamic and popular Polynesian show. Enjoy an evening of feasting, music and dance as you discover a journey through the South Pacific's legends and lore in historic Kailua-Kona.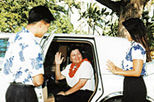 Hawaii Big Island Airport Roundtrip Transfer
Price: 53.00

For assured top quality and timely service, make sure you arrive at Kona Airport having pre-booked a greeting service and transportation to your Hawaii hotel.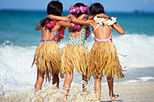 Hawaii Big Island Airport Arrival Transfer
Price: 26.75

Don't get bogged down with rental cars and maps - take the easy way. Book this speedy, low cost service online now and save time at your destination!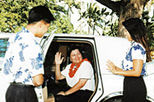 Hawaii Big Island Airport Departure Transfer
Price: 26.25

Forget paying excessive taxi cab fares - book your Kona Airport transfer now so that you can be picked up straight from the door of your Hawaii hotel and be driven to the airport in air-conditioned comfort!