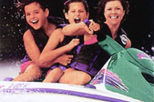 Ultimate Jet Ski Tour of Key West
Price: 136.69

Hit the warm waters of the Florida Keys for a tour with a difference! Experience the stunning waterways around Key West on your own jet ski as you follow your leader on a 1 1/2 hour tour around the coast. Remember to bring your (waterproof) camera to capture the beauty that is Key West.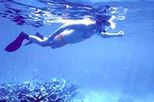 Key West Snorkeling
Price: 94.99

Travel from Miami to Key West, over 100 different islands for an afternoon cruising the azure waters of the Gulf of Mexico. Set sail on a 3 1/2 hour catamaran cruise where you can snorkel on the only living reef in the United States. No snorkeling experience necessary!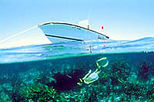 Key West
Price: 74.99

Experience the best of Florida with a visit to the Florida Keys! The relaxing Caribbean atmosphere will dissolve your cares as you leisurely discover the southernmost city in the United States. The enchanting islands of Key West will take you on a mesmerizing journey not to be missed!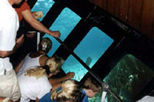 Key West Glass Bottom Boat Cruise
Price: 44.99

Discover the magic of the world's most diverse eco-system - the living coral reef, in exciting Key West, Florida. Enjoy a harbor cruise before descending in air conditioned comfort to the Key's only underwater viewing room. Here, you will see colorful coral, exotic tropical fish, and hundreds of varieties of marine life, without getting wet! The whole family will enjoy this fun and educational adventure.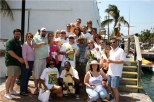 Key West Pub Crawl
Price: 34.99

One place that knows how to party is Key West, so come along to find out the best places in town to have a drink - Conch style! Start your Key West Pub Crawl at Billie's Bar, then make your way through four other bars, testing the beer and cocktails at each and every one! For the best night out in the Keys - look no further!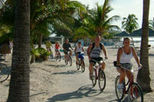 Key West Bike Tour
Price: 34.99

Take an easy-going Key West Bike Tour through the lazy lanes, tree-shrouded streets and along the beach of this tropical 19th century sea-faring town at the edge of the Caribbean - Key West.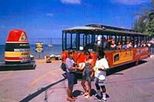 Old Town Trolley Tours of Key West
Price: 27.59

See the best of Key West on this fully narrated sightseeing tour, featuring over 100 points of interest. The trolley makes 10 stops so you can disembark along the way for shopping, attractions, and dining. Touring at your own pace has never been easier!

Special Offer - Price displayed currently includes a discount of 5% off the regular retail price - BOOK NOW!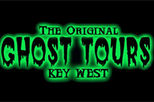 Key West Ghost Walking Tour
Price: 14.99

An unforgettable evening in Key West awaits! Embark on a lantern-led 90 minute walking tour through the shadowy streets of Key West's Old Town. Discover the dwelling places of ghosts and ghouls, and hear the eerie tales of "Bone Island".