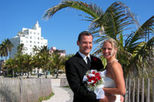 Civil Wedding Ceremony on a Miami Beach
Price: 319.99

Want to get married on tropical and sizzling South Beach? Your wedding is held right on the white, sandy beach off Miami Beach's famous Ocean Drive and includes a stretch limousine, champagne, bridal bouquet and photos.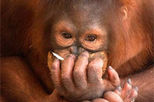 Monkey Business VIP Private Tour at Jungle Island Miami
Price: 298.99

Head out of Orlando and enjoy a day out at Jungle Island Miami. Experience VIP treatment when you take a 90 minute private guided tour to see the animals with their trainers. Free time to explore South Beach Miami is also included.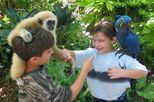 Jungle Island Miami VIP Safari Tour
Price: 256.79

Are you a thrill seeker? Would you like to do more than stroll around the jungle? Walk into a world of adventure where the animals are up close and unleashed on this Jungle Island Miami VIP Safari Tour.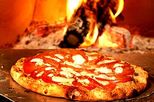 Miami Dinner and Nightlife with Personal Driver
Price: 207.99

There's no better way to experience Miami than by night and with your own personal guide! Dance the evening away with sounds of live music at Mango's Tropical Cafe, the hottest dance club at exotic South Beach.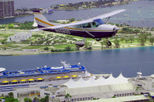 Moon Over Miami - Romance Tour
Price: 205.99

What better way to say "I Love You", than with an hour-long sunset flight over Miami? Whether you want a romantic night out, are celebrating an anniversary or you're looking for a unique way to pop the question - this is the perfect way to make this a magical night to remember!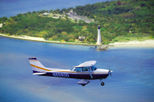 Miami Sunset Air Tour
Price: 159.99

Sunset - the most beautiful time of day! Take to the skies to watch the ever changing colors of the horizon, with stunning Miami as a backdrop. Be captivated by the extraordinary colors of the sunset, as they blend from the bright blue of daylight through to gold and dark red of the setting sun.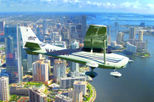 The Grand Miami Air Tour
Price: 159.99

This is the ultimate Miami tour! Board a plane and soak up the delights of this tropical city. For an hour, you'll fly over 20 miles of beaches, see the exclusive homes of Star Island, the skyscrapers of downtown Miami, Fisher Island - where Oprah goes to getaway, Key Biscayne and much more.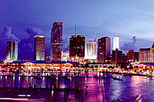 Miami Lights Evening Air Tour
Price: 159.99

As the sun goes down in Miami, the glittering lights of the city illuminate the night sky. Enjoy the breathtaking views of this magical city - flying for 1 hour over downtown Miami, Biscayne Bay and the beaches of Miami. This is a once-in-a-lifetime experience you don't want to miss.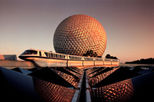 Orlando Theme Park Day from Miami
Price: 144.99

Let Orlando's theme parks be your destination for thrill-seeking and the ultimate adrenaline rush. Home to an eclectic collection of hair-raising thrill rides, Orlando offers pulse-racing experiences that will plummet and spiral you and your family.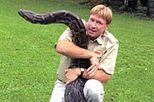 Jungle Island Miami Encounter Tour
Price: 137.99

Come face to face with the jungle at Jungle Island! On this 60 minute tour you will visit the animal handlers and trainers and learn about their animal friends.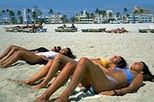 Miami Day Trip and Florida Everglades Airboat Ride
Price: 118.99

Search for gators on an exciting airboat ride in the Florida Everglades, then hit the beaches of lively Miami on an action packed excursion from Orlando. Cruise the waterways of Miami on a cruise to see the homes of the rich and famous, and do hit the shops at Bayside.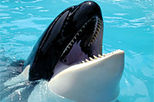 Florida Everglades and Miami Seaquarium
Price: 88.99

Begin your day at Gator Park where you'll see all sorts of wildlife including alligators, turtles, snakes and local birds as you take an Airboat Ride deep into Everglades National Park. Then it's off to Miami Seaquarium for a wild adventure filled with killer whales, dolphins, sea lions, sharks and tropical fish!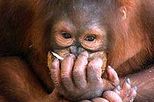 Miami City Tour and Jungle Island
Price: 79.99

Discover the magic of Miami with a highly entertaining city tour. Then embark on the unique opportunity to view some of the rarest birds in one of the most beautiful animal parks in the world. At Jungle Island thousands of colorful parrots, flamingos and other animals give the photographer a chance for terrific pictures to take home.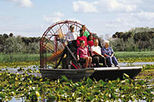 Everglades National Park, Miami City Tour and Biscayne Bay by Boat
Price: 78.99

Set off on a comprehensive 9 hour tour and discover the rich culture and history in South Florida. Enjoy an airboat ride through the Everglades, followed by a tour of Miami where you will see the Art Deco District, Little Havana and more. Complete your day with a cruise on Biscayne Bay through "Millionaire's Row".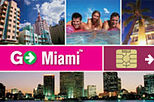 Go Miami™ Card
Price: 59.99

Explore Miami on your own way with the flexible Go Miami™ Card. Do as much or as little sightseeing as you like, at your own pace while saving precious vacation dollars. Receive free admission to popular Miami attractions, and enjoy discounts on shopping and dining around town.

Special Offer - Buy any 3, 5 or 7 day pass and get a FREE Mai Kai Polynesian Dinner Show OR a one day Car Rental OR a Key West Day Tour - BOOK NOW!