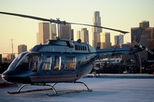 Hollywood and Los Angeles Private Helicopter Tour
Price: 284.50

Experience the ultimate date or double date in your chartered private helicopter tour. Choose from 2 itineraries either staying within the Los Angeles and Hollywood area, or flying to the vineyards of Malibu.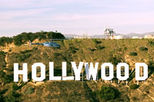 Hollywood and Los Angeles Helicopter Tour
Price: 211.99

The best way to see Los Angeles is from the air! On your 30-minute scenic helicopter tour you'll have panoramic views from Venice Beach to Bel Air, Sunset Strip to the Hollywood sign. You can also make a night of it and combine your flight with dinner at a fabulous Hollywood restaurant.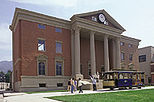 VIP Experience at Universal Studios Hollywood
Price: 198.99

Be pampered like a Hollywood star with exclusive behind-the-scenes VIP privileges at Universal Studios Hollywood! You'll enjoy Skip the Line entry to all attractions and shows, and take an in-depth tour of the famous backlots.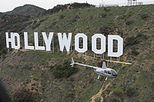 Hollywood Strip Helicopter Tour
Price: 139.99

Take to the skies for a Hollywood tour with a difference on this exhilarating 20-minute helicopter flight. You'll travel in style aboard a luxury PT Cruiser complete with a stocked minibar, snacks and other limousine accoutrements, then fly over all the famous sights of Hollywood and Los Angeles.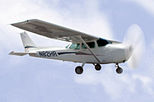 LA, Hollywood and Santa Monica Air Tour
Price: 112.49

Fly over Los Angeles, Hollywood and Santa Monica in a four-seater Cessna 172 aircraft. You'll see the City of Angels from the angels' own viewpoint!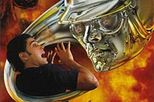 Universal Studios Hollywood, Movie Stars' Homes Tour and City Tour
Price: 108.99

Get the lowdown on Los Angeles on a city tour, see where the movie stars live in Beverly Hills, then put yourself inside big movie action at Universal Studios Hollywood. It's a fun-filled day for the whole family!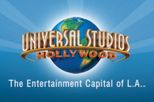 Universal Studios Hollywood Ticket with Transport
Price: 104.99

Forget public transport and parking fees, this day trip to Universal Studios Hollywood included roundtrip transportation from your San Diego hotel. Share a day with family and friends at the one theme park that's as fun for grown-ups as it is for kids.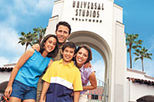 Universal StudiosŪ Hollywood and Movie Stars' Homes Tour
Price: 103.99

Get in on the action on an exciting package that combines the Movie Stars' Homes Tour with a trip to Universal Studios. You'll be seeing stars and living like a local celebrity with this incredible tour!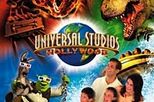 Skip the Line: Front of Line Pass at Universal Studios Hollywood
Price: 98.99

Avoid long lines at Universal Studios Hollywood's best attractions and make the most of your day! With this pass, you'll go to the front of the line and get the best seats in the house at all the Universal Studios Hollywood shows and attractions. Don't waste time waiting in line on vacation!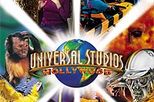 Universal Studios Hollywood with Transport
Price: 88.99

Go behind-the-scenes where movies are made and where Hollywood's biggest stars work daily. You will get a rare peek at the movie sets for blockbusters like The War of the Worlds, Universal Pictures' King Kong and The Fast and the Furious: Extreme Close-Up.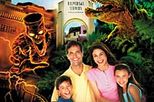 Universal Studios Hollywood with Transport
Price: 84.99

Come and have a fun-filled day at Universal Studios Hollywood. Get set for the all-new Revenge of the Mummy - The Ride. Escape from a man-eating T-Rex on Jurassic Park the Ride, or dare to travel back to 19th century Transylvania in Van Helsing: Fortress Dracula.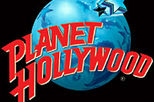 VIP Dinner at Planet Hollywood Orlando at Downtown Disney
Price: 78.99

Feel like a star in Orlando! Make an entrance when you arrive in a stretch limousine for VIP treatment at Planet Hollywood Orlando at Downtown Disney. VIP seating awaits you at Planet Hollywood which means you get priority seating allowing you to jump a large portion of the queue.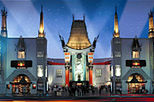 Hollywood Movie Stars Experience
Price: 74.99

Triple your chance to see a Hollywood movie star by taking three tours in one! You'll take a tour of movie stars' homes, do the Sony Pictures Studios Tour, then take the Inside "Heart of Hollywood" walking tour.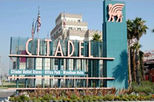 Hollywood Movie Stars' Homes and Shopping Tour
Price: 69.99

A Hollywood experience wouldn't be the same without a peek at the homes of the stars. See where the rich and famous live and their magnificent homes in Beverly Hills and Bel-Air. Later cruise the famous Sunset Strip and Rodeo Drive then treat yourself to a shopping spree at Citadel outlets, favorite brands at considerable reduced prices.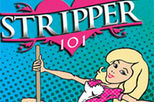 Stripper 101 Packages at the Planet Hollywood Resort and Casino
Price: 69.99

Las Vegas stripper classes are a great way to top off a fun girl's weekend and learn some moves to take back home or to a club! A sensual and sassy way to create a better body and increase self-confidence all while becoming a 'genuine Las Vegas stripper'.