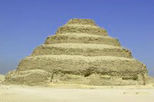 Private Tour: Giza Pyramids, Sphinx, Memphis, Dahshur
Price: 79.00

See the classic sights of ancient Egypt on this private tour to the Giza Pyramids, Sphinx, Dahshur and Memphis with the luxury of your own qualified Egyptologist guide.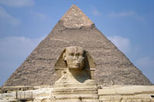 Private Tour: Giza Pyramids, Sphinx, Memphis, Sakkara
Price: 79.00

Step back in time to the days of ancient Egypt on a private tour of the Great Pyramids of Giza and Sphinx, the necropolis of Sakkara and the former capital, Memphis. With your own private Egyptologist guide to lead the way on this private tour, you can determine the amount of time you'd like to spend at each of the sites you'll visit.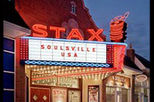 Memphis Music Attraction Discount Pass
Price: 64.99

The Memphis Music Attraction Discount Pass is your passport to the music history of Memphis. You will get entry into four of the most popular attractions in Memphis including Graceland, the famous home of Elvis Presley.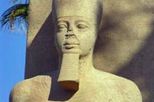 Private Tour: Memphis and Sakkara
Price: 46.00

Discover Memphis and Sakkara, two of Egypt's most important archaeological treasures. Sakkara is home to the oldest pyramid in Egypt, and Memphis was the former capital founded in 3,100 BC.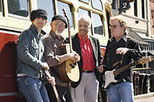 Memphis Mojo Music Bus Tour
Price: 27.29

The Home of the Blues comes alive aboard Memphis' only Music Bus! Real Memphis musicians will show you the sights, make you laugh, and perform the music that has made Memphis famous throughout the world. Audience participation is encouraged!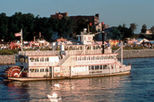 Memphis Riverboat Sightseeing Cruise
Price: 19.99

If you are planning a trip to Memphis or the Mid-South, your trip would not be complete without a ride on the mighty Mississippi River! Enjoy 90 minutes of cruising as you take a graceful step back in time on a Memphis Riverboat Sightseeing Cruise.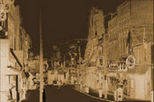 Memphis Ghosts Walking Tour
Price: 16.39

More than just music, discover the other side of Memphis, the darker side which has nothing to do with Elvis, rock 'n' roll or Soulsville! Hear chilling tales of Memphis' haunted history and supernatural going-ons during a 90 minute walking tour of the city.