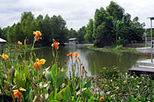 New Orleans' Cajun Bayou Tour
Price: 64.99

Welcome to Cajun Country, the heart of French culture in Louisiana. Discover the history of the Cajun people, then board a boat for a 1 1/2 hour tour of the Bayou. Here, you can see alligators, herons and other native animals. For a unique tour with a little dash of Cajun spice - look no further!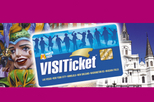 New Orleans Power Pass™
Price: 59.99

Your New Orleans Power Pass™ gets you into attractions such as Audubon Aquarium of the Americas, Entergy IMAX Theatre, Steamboat Natchez, Hurricane Katrina Tour, Longue Vue House and Gardens and more - it's like having a ticket to everything!

Special Offer - Save 10% off the recommended retail price of a 3-day pass for bookings made before December 31, 2008 - BOOK NOW!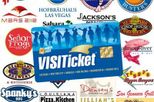 New Orleans MealTicket™
Price: 49.49

This is your ticket to the best restaurants in New Orleans! Your New Orleans MealTicket™ includes meals at the following restaurants Bubba Gump Shrimp Company, Dixie Roadhouse, Louisiana Pizza Kitchen and many more - it's like having a ticket to everything!

Special Offer - Save 10% off the recommended retail price for bookings made before December 31, 2008 - BOOK NOW!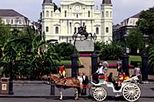 New Orleans Super City
Price: 28.99

To absorb the centuries of history, sights and sounds that New Orleans has to offer, you really must take time out for this insightful and fun city tour. The famous French Quarter, the elegant Garden District and the contrasting Central Business District is just a taste of what this tour has to offer.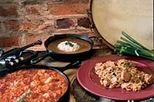 New Orleans Cooking Class
Price: 26.99

Ever wanted to know the secret to a good Jambalaya? That one special ingredient that goes to make up a spicy creole? All is revealed in this cooking class, designed to give you all the skills necessary to create your own New Orleans style cooking at home. Fascinate your friends with your new-found cooking skills at your next dinner party!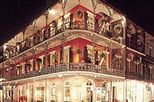 New Orleans Ghosts and Spirits Walking Tour
Price: 21.99

New Orleans has been referred to as 'The Most Haunted City in the United States', and after this tour - you may believe it too! As you join in this 2.5 hour walking tour through the darkened alleys of French Quarter and surrounds you'll hear tales of haunted establishments, local myths, eerie stories and more.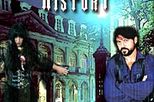 New Orleans Haunted History Ghost Tour
Price: 19.99

New Orleans has such a colorful history that includes entities such as ghosts, vampires and voodoo. On this 2 hour walking tour, you will learn about all the haunted happenings in the Big Easy and you'll even visit a haunted bar!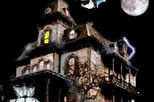 New Orleans Garden District Ghost Tour
Price: 19.99

Take some beautiful antebellum homes, add a few movie locations and throw in some ghosts and you have yourself a truly fascinating and unusual tour of New Orleans! Your offbeat guide will tell you the tales of New Orleans' garden district with a decidedly eerie twist! A 2 hour walking tour that's not to be missed!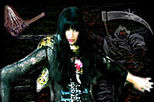 New Orleans Vampire Tour
Price: 19.99

Delve into the depths of the New Orleans underground as you discover the mysterious world of the undead. Your tour guide will bring history to life as they take you to a well-known Vampire tavern as well as other locations synonymous with creatures of the night! Do you dare?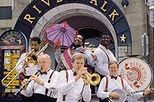 New Orleans ShoppersTicket™
Price: 15.00

Your New Orleans ShoppersTicket™ gets you access to stores on the famed Riverwalk Marketplace like Aerosoles, Rocky Mountain Chocolate Factory, Bayou Bangles, Perfumania and more - it's like having a ticket to everything!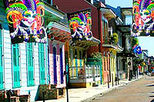 New Orleans The French Quarter MP3 Audio Walking Tour
Price: 10.99

New Orleans is open for business and this French Quarter audio guide for your MP3 player is your guide! See Bourbon Street, New Orleans Cathedral, Royal Street, Jackson Square, Big Muddy, the French Market and more. Eat some beignets and drink a Hurricane. Hear about Hurricane Katrina, pirate Jean Lafitte, Andrew Jackson, Napoleon and delicious food in the Big Easy.