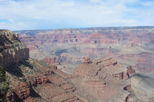 2-Day Grand Canyon Tour from Los Angeles or Anaheim
Price: 399.99

Take a detour from LA to tour the Grand Canyon, staying overnight at the Riviera Hotel and Casino in Las Vegas. Flying between Las Vegas and the Grand Canyon, you'll take a South Rim air and ground tour on this ideal overnight trip from Los Angeles.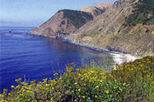 2-Day California Coast Tour: Los Angeles to San Francisco
Price: 338.99

Take a leisurely tour along Highway 1 from Los Angeles to San Francisco, taking in the main sites of the California Coastline. Start your overnight tour with a sightseeing tour of Los Angeles, before traveling to Monterey and Carmel on your way to the 'City by the Bay".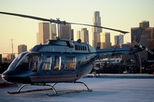 Hollywood and Los Angeles Private Helicopter Tour
Price: 284.50

Experience the ultimate date or double date in your chartered private helicopter tour. Choose from 2 itineraries either staying within the Los Angeles and Hollywood area, or flying to the vineyards of Malibu.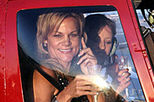 Los Angeles VIP Grand Helicopter Tour
Price: 268.99

Take Los Angeles' longest helicopter tour available, and be treated like a VIP with hotel transfers by mini-limousine! You'll see all the highlights of LA, with the option to upgrade to travel in true Hollywood style.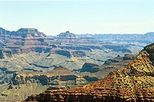 3-Day Las Vegas and Grand Canyon Tour from Los Angeles or Anaheim
Price: 259.99

To really take in the beauty of the Grand Canyon, you should spend a full day exploring this wonder. This two night trip from Anaheim and Los Angeles takes you to the bright lights of Las Vegas where you will then depart the following day on a fully narrated bus excursion to the Canyon.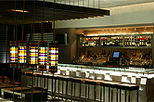 Los Angeles Dinner De Luxe - Private Tour
Price: 226.69

Dine at the "in" spot in Santa Monica Boulevard, the delicious Boa Steakhouse. With a spectacular view from their large floor-to-ceiling windows, vibrant decor and sexy lighting this restaurant caters for the young and hip and for the serious steak lover.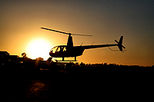 Los Angeles Romantic Helicopter Night Flight
Price: 218.99

Enjoy the romance of of Los Angeles on a helicopter tour. Get the experience of a lifetime and customise your own flight path. For 40 minutes (approximately) you can choose from a variety of sights upon boarding the helicopter.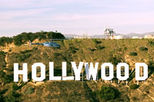 Hollywood and Los Angeles Helicopter Tour
Price: 211.99

The best way to see Los Angeles is from the air! On your 30-minute scenic helicopter tour you'll have panoramic views from Venice Beach to Bel Air, Sunset Strip to the Hollywood sign. You can also make a night of it and combine your flight with dinner at a fabulous Hollywood restaurant.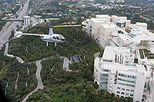 Los Angeles Celebrity Homes Helicopter Flight
Price: 188.99

Be pampered and feel like a 'celeb' on an approx. 35-minute helicopter flight featuring some of the most famous celebrity homes and landmarks. See spectacular views of the Hollywood sign, downtown Los Angeles, the Staples Center, Venice Beach and more.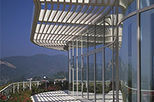 Private Tour: Getty Center and Los Angeles Shopping
Price: 149.99

If you're interested in art, history and shopping, then this fabulous personalized tour is for you! See amazing art at the J. Paul Getty Museum at the Getty Center in Los Angeles and then shop 'til you drop at the world famous street... Rodeo Drive in Beverly Hills.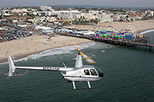 Los Angeles Beach Cities Helicopter Flight
Price: 148.99

See LA's beautiful beaches, amazing cliffs and hills from above in this 25 minute narrated helicopter flight. Enjoy views of some of LA's famous beaches and landmarks including the Queen Mary, Long Beach, L.A. Harbor, Cabrillo Beach, Manhattan Beach, Hermosa Beach and Palos Verdes.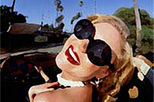 Private Tour: Los Angeles Dinner and Nightlife
Price: 138.29

When the sun sets in the City of Angels, the stars come out to play! Join them on this private tour through West Hollywood's Sunset Strip and glittering Beverly Hills. After your night-time drive, you'll dine among the rich and famous at a renowned venue and experience the exciting Los Angeles nightlife first-hand!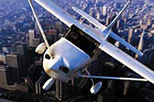 Los Angeles Deluxe Champagne Airplane Tour
Price: 128.99

Experience and enjoy an airplane flight for approximately 55 minutes and you'll see everything you need to see of L.A. plus vicinity while sipping on some champagne! See unforgettable views of L.A. Harbor, Rolling Hills Estates, Downtown Los Angeles, the Hollywood Sign and more.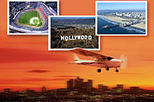 Los Angeles Sunset Flight
Price: 112.49

Watch the sun go down and the twinkling lights of Los Angeles illuminate the night sky as you enjoy a spectacular sunset flight over California's magnificent coastline and mountain ranges.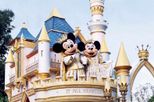 Disneyland or Disney's California Adventure from Los Angeles
Price: 97.49

Who could visit sunny Southern California and not go to Disneyland? With a choice of Disneyland or Disney's California Adventure, a fun time is guaranteed whether you're aged five or 105!