TheGuideToTheUSA.com its parent and/or subsidiaries (Company) recognizes the importance of protecting the privacy of personal information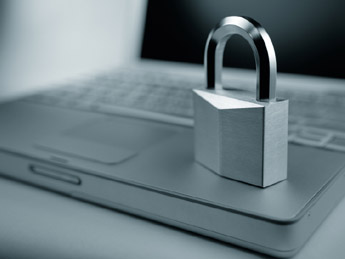 about its customers. Personal information includes all of the personally identifying information that is provided to Company. Company is sensitive to these privacy interests and believes that protecting valuable personal and/or financial information is one of Company's most significant responsibilities.

The policies outlined below describe Company's policies to protect your privacy.

Use, Collection and Retention of Client Information
Company may on occasion collect, retain and use information about our customers that is required by law to administer Company's business and provide high-level services to our clients. This information may include name, address, date of birth, and contact information such as telephone number and e-mail address. Company retains information no longer than necessary to meet such objectives. All information voluntarily submitted, becomes the property of Company, with such submission acknowledging and consenting to Company's authority to use customer's name and/or address for advertising and promotional purposes without further consideration, unless prohibited bylaw. Customers who do not want Company to use their personal information for Company's marketing efforts, may opt out by informing Company of such in advance. This can be done in writing by e-mail. E-mail can be sent to OptOut@TheGuideToTheUS.com or send us a message using our Contact Form.

Maintenance of Accurate Information
Company has established procedures so that a client's personal and/or financial information is accurate, current and complete in accordance with reasonable commercial standards. Any request to correct inaccurate information is responded to within a timely manner.

Limiting Employee Access to Information
All Company employees are educated about the importance of privacy and confidentiality. Only those employees having a business reason for knowing such information have access to personally identifiable information.

Protection of Information via Established Security Procedures
Company maintains rigorous security standards and procedures regarding unauthorized access to customer information. Any online collection of data will be conducted using 128 bit encryption, which is the strongest encryption available. Any and all order forms operate under a secure environment using SSL. Company will use a Verisign Secure Server Digital ID to maintain this secure communication. All User's IP Addresses are logged for security reasons. Our site does use "Cookies".

Restrictions on the Disclosure of Account Information
Company provides information about customer accounts or other personally identifiable data to third parties only when: 1) the information is provided to help complete a customer initiated transaction; 2) the customer requires it; 3) the disclosure is required by/or allowed by law; or 4) it is necessary to process transactions and provide services.

Maintaining Customer Privacy in Business Relationships with Third Parties
If it is necessary to provide personally identifiable customer information to a third party, Company shall insist that the third party adhere to similar privacy principles that provide for keeping such information confidential.

We use third-party advertising companies to serve ads when you visit our website. These companies may use information (not including your name, address, email address, or telephone number) about your visits to this and other websites in order to provide advertisements about goods and services of interest to you.
Google, as a third party vendor, uses cookies to serve ads on your site.
Google's use of the DART cookie enables it to serve ads to your users based on their visit to your sites and other sites on the Internet.
Users may opt out of the use of the DART cookie by visiting the Google ad and content network privacy policy.
Disclosure of Privacy Principles to Customers
Company's customers have the right to know what information we keep about them and how the information is used. Customers have the right to have any inaccurate information corrected or deleted.