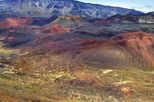 Maui Spectacular Helicopter Tour
Price: 389.99

This detailed 1.5 hour helicopter tour of the entire island of Maui begins with a flight exploration of the most magnificent West Maui valleys, rainforest and waterfalls. Then, it's off to an exclusive and remote landing site at Ulupalakua Ranch on the slopes of Haleakala, where refreshments are served while you enjoy the breathtaking scenery and pastoral setting!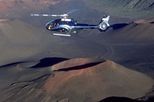 Maui Island Helicopter Tour
Price: 342.99

Think of Maui and images of some of the world's most scenic beauty come to mind. This one hour helicopter tour will capture glimpses of tropical rainforests, cascading waterfalls, lush valleys and mountains, pristine coastlines, the Haleakala Crater and much more! Most of Maui's awesome sights can only be seen by helicopter so don't wait, book now!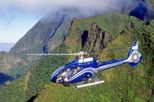 West Maui and Molokai Helicopter Tour
Price: 339.99

From the magnificent West Maui Mountains and its lush, green peaks and valleys, knife-edged ridges, towering cliffs, streams and waterfalls, travel across the Pailolo Channel to the North Shore of Molokai. Molokai has the world's highest, most spectacular sea cliffs, Hawaii's tallest waterfall, remote valleys and the famous Kalaupapa peninsula. This one hour helicopter tour is an absolute must!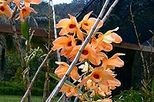 Big Island Day Trip: Volcano Adventure from Maui
Price: 321.79

They are so many fascinating sites to explore on the orchid isle. Be driven through Hilo town; walk through the Hawaii Volcanoes National Park and Thurston Lava Tube. The magic of this day tour continues with a hike to see the lava flow and the beautiful orchid and anthurium nursery.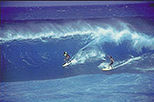 Oahu Day Trip: Deluxe Circle Island, Polynesian Cultural Center from Maui
Price: 319.29

Experience the spectacular sights of Oahu. See picturesque seaside villages, beautiful surfing beaches, Mormon Temple and BYU Hawaii Campus and exotic fields of pineapples. This fun filled day tour also includes a guided tour and lunch at the famous Polynesian Cultural Center.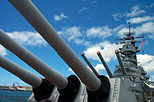 Maui Day Trip: Hana Adventure from Oahu
Price: 311.39

Explore the lush tropical beauty and constantly changing vistas of the Hana Coast on a Maui day trip. The beauty of this region is world famous, with coastal views, waterfalls, pools and world-famous beaches.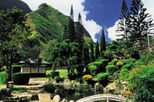 Maui Day Trip: Haleakala, Iao Valley, Old Lahaina from Oahu
Price: 296.79

Combine a scenic, expertly narrated tour to the summit of spectacular 10,023 foot high Haleakala with a visit to the unique Iao Needle located in lush Iao Valley State Park. You will also enjoy the whaling port of Lahaina, and much more!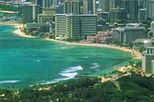 Oahu Day Trip: Pearl Harbor, Honolulu and Punchbowl from Maui
Price: 292.09

Start your Oahu Day Trip from Maui with a visit to the Arizona Memorial and Visitor Center at Pearl Harbor. See the battleship USS Missouri where the armistice ending WWII was signed and tour the city of Honolulu. Visit the National Memorial Cemetery of the Pacific at Punchbowl and enjoy spectacular views at Nuuanu Rainforest and Pali Lookout.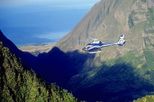 West Maui Mountains Helicopter Tour
Price: 186.99

If the sky is your scene, then this 30 minute helicopter tour is for you! Explore deep, meandering valleys set in the rainforest of the ancient West Maui Mountains and knife-edged ridges with mist-shrouded peaks. See waterfalls cascade down from towering cliffs into the streams running along the rainforest floor and the famous Iao Valley. Come and discover Maui, "The Valley Isle", today!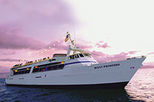 Maui Sunset Dinner Cruise and Royal Lahaina Luau Combo
Price: 149.29

No trip to Hawaii is complete without a luau or a sunset dinner cruise. With this fantastic package you can do both! Choose one night for your sunset dinner cruise, and another night for your all-you-can-eat buffet dinner luau.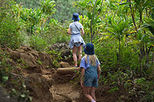 Maui Treasure Hiking Trek
Price: 147.50

Prepare yourself for a great day out in nature! Enjoy a full and varied day out exploring Maui's remote rainforest with cascading waterfalls and/or hiking through lush valleys on this fabulous trek. With your choice of habitat, get the most out of your Hawaiian vacation!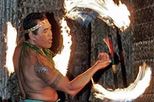 Maui Atlantis Submarine Adventure and Royal Lahaina Luau
Price: 139.32

Here's fun for all the family! This value-added package combines the Atlantis Submarine Adventure with a traditional Hawaiian feast at Royal Lahaina Luau.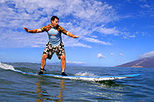 Paddle, Snorkel and Learn to Surf - All in a Day on Maui
Price: 133.99

The ultimate full day ocean adventure.... Start your morning with a leisurely paddle through Makena Bay's beautiful coastline and snorkeling over colorful reefs with Hawaii's endangered green sea turtles. Enjoy a break with a delicious lunch, then learn the sport of Hawaiian Royalty, surfing Maui's ocean waves.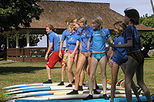 Turtle Reef Kayak Tour and Maui Surf Instruction 101
Price: 122.75

Spend half a day indulging in true Hawaiian water fun! Float next to peaceful turtles, admire the stunning tropical underwater world and take some fun surf lessons! Leave all worries behind and join this unique Hawaiian experience today!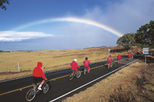 Maui Downhill Bike Ride
Price: 119.99

Remember the exhilaration you felt coasting downhill on your bicycle when you were a kid? Soak up the stunning scenery on the Maui Downhill Bike Ride as you coast down the slopes of Haleakala, the world's largest dormant volcano. Cruise down the ever-changing landscape from the lava encrusted top of the crater to the lush seaside plantation town of Paia, located 38 miles (60km) away.