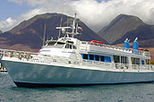 Maui Molokai Ferry Service
Price: 58.39

Come aboard Molokai's own cruise ship, the Molokai Ferry for a relaxing cruise to the island of Molokai. Sit back and enjoy a Continental Breakfast while you enjoy the thrill of inter-island cruising. Take advantage of spectacular sightseeing and photo opportunities as you travel in air-conditioned comfort in the main cabin, or on our spacious open-air observation deck.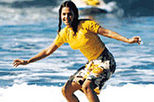 Maui Surf School
Price: 54.99

Learn how to ride an ocean wave in the place where it all started. With its warm water, consistent waves and beautiful surroundings, Maui is the perfect place to learn how to surf. Let the local instructors teach you the sport they love. Warning: surfing is addictive!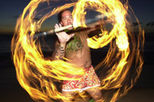 Maui Sunset Luau
Price: 37.99

Simply put, a royal feast in paradise... a secluded, romantic, oceanfront garden setting in Makena, with spectacular sunset views, all-you-can-eat buffet and the best entertainment befitting to the mose discerning guests.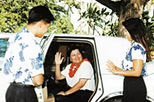 Maui Airport Roundtrip Transfer
Price: 26.50

For assured top quality and timely service, make sure you arrive at Kahului Airport having pre-booked a greeting service and transportation to your Maui hotel.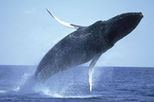 Maui Whale Watch Cruise
Price: 26.29

Experience the thrill of whale watching in Maui on one of our 2-hour whale watch cruises. This educational and informative adventure is great fun for the entire family and offers spectacular sightseeing and photo opportunities. The whale sightings GUARANTEE is on every cruise.
This tour is seasonal and operates during the whale migrating season from mid December through to May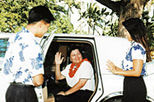 Maui Airport Arrival Transfer
Price: 13.50

Don't get bogged down with rental cars and maps - take the easy way. Book this speedy, low cost service online now and save time at your destination! Transfers available to most areas of Maui!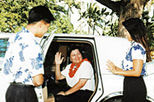 Maui Airport Departure Transfer
Price: 13.00

Forget paying excessive taxi cab fares - book your Kahului Airport transfer now so that you can be picked up straight from the door of your Maui hotel and be driven to the airport in air-conditioned comfort!