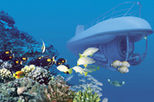 Maui Value Pass
Price: 116.79

The Maui Value Pass offers four family friendly attractions on Maui for one low price. Take a dive on the Atlantis Maui Submarine Adventure and enjoy admission to the Maui Ocean Center, Maui Tropical Plantation and the Hawaii Nature Center.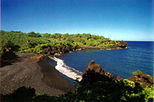 Maui Hana Coast Day Trip
Price: 113.49

The lush tropical beauty and constantly changing vistas of the Hana Coast of Maui are rightfully world famous and best experienced in the company of a knowledgeable driver guides allowing you to focus on the breathtaking scenery of this incomparably beautiful area. Join this truly unforgettable experience!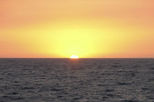 Maui Sunset Dinner Cruise
Price: 106.59

Snuggle up with your partner and soak up the best views of the West Maui Mountains on a romantic sunset dinner cruise. After watching the stars come out over the ocean, take to the dance floor or sit back and relax.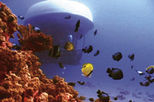 Maui Atlantis Submarine Adventure
Price: 103.09

The biggest attraction on Maui is below the ocean, and the Atlantis Submarine Adventure is your ticket to see it! Your once-in-a-lifetime undersea adventure in an Atlantis Submarine takes you into a spectacular blue world in spacious air-conditioned comfort.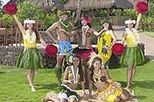 Old Lahaina Luau Maui
Price: 95.99

The Old Lahaina Luau takes great pride in presenting an authentic Hawaiian Luau on Maui. An evening of traditional cuisine, music, cultural dancing and island crafts will have you appreciating the genuine reflection of Hawaii's rich history while enjoying an ocean view and sunset.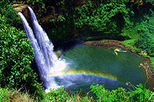 Maui Streams and Waterfalls Hiking Trek
Price: 92.00

A trip to Maui is not complete without a hiking trek to Maui's streams and waterfalls. Enjoy breathtaking views of natural forest, waterfalls and flowing streams. Explore the lush tropical beauty and constantly changing vistas and find out why the beauty of this region is world famous.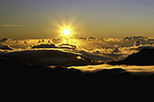 Spectacular Haleakala Maui Sunrise
Price: 90.59

Rising over 10,000 feet from sea level, Haleakala is renowned for its raw beauty and unique scenery-moving Mark Twain to write that his 1866 visit to this dormant volcano was '... the most sublime spectacle I ever witnessed 'and 'the memory of it will remain with me always.' Come and see first hand the raw beauty that inspired this most famous literary.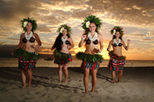 Kaanapali Sunset Luau in Maui
Price: 88.99

You'll be captivated by exotic dances from across Polynesia at a sunset luau in Kaanapali. From the lei welcome and imu (underground oven) ceremony to the bountiful Hawaiian buffet, you'll experience an evening of traditional Polynesian fun on Maui.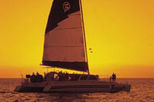 Maui Sunset Dinner Cruise Aboard the Teralani 2
Price: 87.75

For the perfect end to your day on Maui, take a sunset dinner cruise aboard the "Teralani 2". As the sun sets, you'll see some of Maui's most beautiful sights from the water.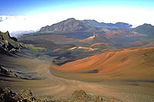 Haleakala, Iao Valley and Central Maui
Price: 87.49

Combine a scenic, expertly narrated tour to the summit of spectacular 10,023 foot high Haleakala with a visit to the unique Iao Needle located in lush Iao Valley State Park. Also visit the town of Wailuku, see flower farms and fields of pineapple and sugar cane. Be sure to bring your camera!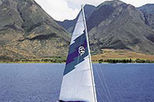 Teralani Sunset Maui Cocktail Sail
Price: 71.19

This pleasant cruise takes you out from Maui between the islands of Lanai and Molokai, to capture a stunning picture-perfect sunset. Relax with your favorite cocktail, Mai Tai, soft drink or frosty beer to toast the climax of another magnificent Maui day.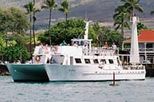 West Maui Snorkeling and Turtle Watch Cruise
Price: 68.79

Enjoy an afternoon snorkeling the West Maui coral reefs from a catamaran. Leap into the sea from the water trampoline, slip down the slide or simply enjoy the sun on the open upper deck as you cruise the Hawaiian waters.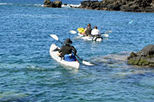 Kayak and Snorkel - Maui West Shore
Price: 66.67

Admire the spectacular sights this island has to offer! The magnificent west shore of Maui is known for it's shallow calm water, a delight for paddlers. Take in the magnificent views before going for a snorkel. Discover an abundance of colorful marine life at its very best. Great for all levels of paddlers. A trip not to be missed!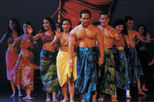 Ulalena Show at Maui Theatre
Price: 61.99

Ancient Polynesians used the spoken word to pass the legends of Hawaii from generation to generation. Today those stories are given form in Ulalena, the dynamic musical extravaganza playing to standing ovations for over three years at the state-of-the-art Maui Theatre. Dazzling special effects, a breathtaking musical score and intense performances make Ulalena an experience not to be missed!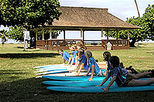 Maui Surf Instruction 101
Price: 61.39

What a perfect introduction to surfing! And there's no better place to learn than Maui! Surfing is a great sport getting you actively involved in the water and provides a window into some of the great fun and enjoyment involved with this entertaining activity. With patient and friendly local Maui guides, you will have a fun and enjoyable lesson!