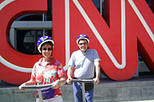 Atlanta Segway Tour
Price: 69.99

Hop on a Segway Tour - the newest, most innovative tour to hit Atlanta! Cruise around on your very own Segway, where you'll see all the famous sights - The World of Coke, The State Capitol, Olympic Torch and Turner Field, The CNN Center and more! Be one of the first to take part in this unique experience!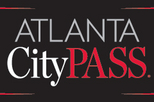 Atlanta CityPass
Price: 68.99

Atlanta's most famous attractions at one amazing low price with plenty of time to take advantage of the savings!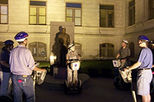 Atlanta Ghosts and Legends Segway Tour
Price: 59.99

Imagine hearing tales of Atlanta's Civil War Ghosts, the legends of Humbug Square, and Georgia's haunted houses as you cruise through the dusky streets riding your own Segway Transporter.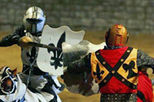 Medieval Times Dinner and Tournament in Atlanta
Price: 52.94

Travel back in time to the days of valiant knights, dramatic horsemanship and dangerous swordplay. Watch in wonder as brave knights do battle to win the honor of the King and Queen. Enjoy a hearty medieval banquet as you cheer on your favorite champion to victory. An exciting evening of quality family entertainment based upon the glory of the Middle Ages.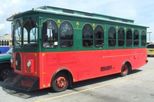 Atlanta Trolley Tour One Day Ticket
Price: 28.99

Explore and uncover the wonderful city of Atlanta on the Atlanta Trolley. Your Atlanta Trolley ticket offers 11 stops and makes it easy for you to see the major attractions, historical markers and entertainment Atlanta has to offer.