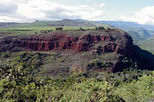 Kauai Waimea Canyon and Wailua River
Price: 85.39

Enjoy a day filled with the beauty, legends and saga of Kauai, the 'Garden Island!' This highly personalized scenic tour is fully narrated by specially trained driver/guides and features many stops to allow you to get the most from your day. Join us for an experience you'll long remember!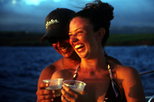 Romantic Dinner Sunset Sail Kauai
Price: 83.79

Welcome aboard the 48ft (14.5 meter) sailing catamaran Leila and enjoy a romantic dinner sunset sail from beautiful Kauai. Served with cocktails and champagne throughout, this sunset sail isa great opportunity to rekindle that spark with the one you love! If you're looking for a great way to end a perfect day, look no further!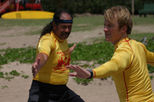 Private Kauai Learn to Surf Lesson
Price: 77.99

Want to surf in Kauai pristine north shore beaches with the luxury of your own instructor? Discover why Hanalei Bay has the best beaches in Kauai and get personal instruction as you learn how to surf from your expert instructor who is a the local big wave surfer.

Special Offer - Receive almost 25% off a one day surf board rental when traveling through December 31, 2009 - BOOK NOW!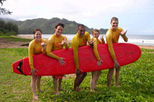 Kauai Learn to Surf Lesson
Price: 67.69

Looking for something different to do this summer in Kauai? You've always wanted to surf, and now here's your opportunity to learn how! What could be better than surfing on Hanalei Bay, with an expert local surfer to teach you the moves?

Special Offer - Receive almost 25% off a one day surf board rental when traveling through December 31, 2009 - BOOK NOW!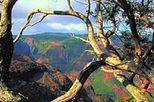 Kauai Waimea Canyon Experience
Price: 60.39

This half day Waimea Canyon Experience from Kauai will take you to explore panoramic Waimea Canyon and Hanapepe Lookout. You will see Spouting Horn and the south coast Poipu Resorts then view Koloa Sugar Mill, Queen Victoria's profile and Nawiliwili Harbor.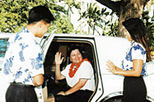 Kauai Airport Roundtrip Transfer
Price: 17.50

Transfer you from Lihue Airport to your Kauai hotel and then back again with minimal hassle and minimal expense. Make your trip that much more enjoyable and stress-free by booking this roundtrip option now!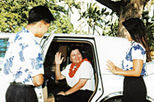 Kauai Airport Arrival Transfer
Price: 9.00

Don't get bogged down with rental cars and maps - take the easy way. Book this speedy, low cost service online now and save time at your destination! Transfers available to most areas of Kauai!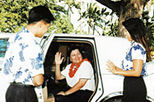 Kauai Airport Departure Transfer
Price: 8.50

Forget paying excessive taxi cab fares - book your Lihue Airport transfer now so that you can be picked up straight from the door of your Kauai hotel and be driven to the airport in air-conditioned comfort!