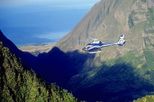 West Maui Mountains Helicopter Tour
Price: 186.99

If the sky is your scene, then this 30 minute helicopter tour is for you! Explore deep, meandering valleys set in the rainforest of the ancient West Maui Mountains and knife-edged ridges with mist-shrouded peaks. See waterfalls cascade down from towering cliffs into the streams running along the rainforest floor and the famous Iao Valley. Come and discover Maui, "The Valley Isle", today!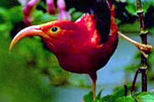 Hawaii Birdwatching Small Group Adventure Tour
Price: 186.39

Get your binoculars ready for a small group adventure tour to Mauna Kea Forest Preserve for fantastic bird-watching opportunities. Visit both rainforest and dryforest habitats for an great introduction to Hawaii's wide variety of bird species, with guidance from an expert local guide and bird enthusiast.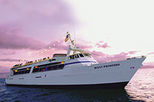 Maui Sunset Dinner Cruise and Royal Lahaina Luau Combo
Price: 149.29

No trip to Hawaii is complete without a luau or a sunset dinner cruise. With this fantastic package you can do both! Choose one night for your sunset dinner cruise, and another night for your all-you-can-eat buffet dinner luau.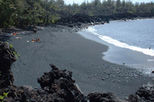 Black Sand Beach on the Big Island
Price: 148.49

There is nothing more intriguing than a visit to the Richardson Black Sand Beach when you visit the Big Island. Be captivated by the breathtaking views, waterfalls and gentle sea turtles who feed only a few feet from the shore. This fun-filled tour is another great way to get the whole family involved. For a memorable day out on the Big Island, you simply must visit Black Sand Beach!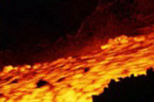 Hawaii Volcano Tour
Price: 148.49

Venture into the Hawaii Volcanoes National Park which offers a unique opportunity to witness two active volcanoes (under very safe conditions) and rugged terrain, ranging from tropical beaches to the subarctic. The Big Island's landscape is unforgettable, with dozens of craters, cinder cones and harden oceans of lava. This tour offers a fascinating transition in Hawaiian nature and is sure to be enjoyed by the entire family!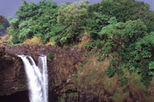 Hawaii Volcano Waterfalls Tour
Price: 148.49

Discover a journey where natural beauty and the harsh landscapes make for the perfect tour combination. Visit the lush Hawaii Volcanoes National Park, see the Big Island's plants, craters, cinder cones, hills piled with pumice and the famous Rainbow Falls whose 89 foot (27 meter) high cascade hides a sacred cave. A perfect family friendly tour for those looking for some true Hawaiian excitement!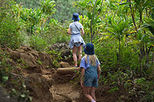 Maui Treasure Hiking Trek
Price: 147.50

Prepare yourself for a great day out in nature! Enjoy a full and varied day out exploring Maui's remote rainforest with cascading waterfalls and/or hiking through lush valleys on this fabulous trek. With your choice of habitat, get the most out of your Hawaiian vacation!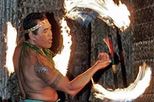 Maui Atlantis Submarine Adventure and Royal Lahaina Luau
Price: 139.32

Here's fun for all the family! This value-added package combines the Atlantis Submarine Adventure with a traditional Hawaiian feast at Royal Lahaina Luau.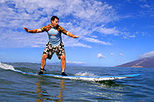 Paddle, Snorkel and Learn to Surf - All in a Day on Maui
Price: 133.99

The ultimate full day ocean adventure.... Start your morning with a leisurely paddle through Makena Bay's beautiful coastline and snorkeling over colorful reefs with Hawaii's endangered green sea turtles. Enjoy a break with a delicious lunch, then learn the sport of Hawaiian Royalty, surfing Maui's ocean waves.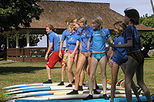 Turtle Reef Kayak Tour and Maui Surf Instruction 101
Price: 122.75

Spend half a day indulging in true Hawaiian water fun! Float next to peaceful turtles, admire the stunning tropical underwater world and take some fun surf lessons! Leave all worries behind and join this unique Hawaiian experience today!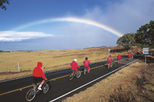 Maui Downhill Bike Ride
Price: 119.99

Remember the exhilaration you felt coasting downhill on your bicycle when you were a kid? Soak up the stunning scenery on the Maui Downhill Bike Ride as you coast down the slopes of Haleakala, the world's largest dormant volcano. Cruise down the ever-changing landscape from the lava encrusted top of the crater to the lush seaside plantation town of Paia, located 38 miles (60km) away.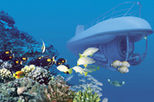 Maui Value Pass
Price: 116.79

The Maui Value Pass offers four family friendly attractions on Maui for one low price. Take a dive on the Atlantis Maui Submarine Adventure and enjoy admission to the Maui Ocean Center, Maui Tropical Plantation and the Hawaii Nature Center.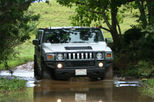 Private Hummer Tour: Hawaii TV and Movie Locations
Price: 113.61

With the services of a private guide, set your own schedule on a Private Hawaii TV and Movie Locations Hummer Tour. Visit locations used in the filming of Hollywood movies including Jurassic Park, 50 First Dates and Pearl Harbor, as well as the popular TV show Lost.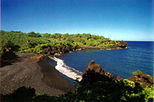 Maui Hana Coast Day Trip
Price: 113.49

The lush tropical beauty and constantly changing vistas of the Hana Coast of Maui are rightfully world famous and best experienced in the company of a knowledgeable driver guides allowing you to focus on the breathtaking scenery of this incomparably beautiful area. Join this truly unforgettable experience!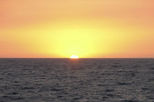 Maui Sunset Dinner Cruise
Price: 106.59

Snuggle up with your partner and soak up the best views of the West Maui Mountains on a romantic sunset dinner cruise. After watching the stars come out over the ocean, take to the dance floor or sit back and relax.