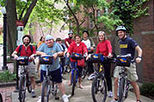 Chicago Day Bike Rental
Price: 29.99

Did you know that Chicago was voted the #1 bike-friendly city in the US by Bicycling Magazine? Take advantage of over 120 miles of bikeways, including Chicago's magnificent lakefront with 18 miles of designated paths. The perfect way to explore Chicago is on a bike! With free self guided tour maps you can explore Chicago at your own pace.
This tour is seasonal and runs from April to October.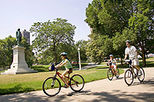 Friendly Chicago Neighborhoods Bicycle Tour
Price: 29.99

On a Chicago Bike Tour you will visit some of Chicago's most interesting and definitive neighborhoods: the Gold Coast with world-class shopping and dining, Old Town with its distinctive Chicago residential architecture and Lincoln Park with luxurious tree-lined residences.
This tour is seasonal and operates from April to October only.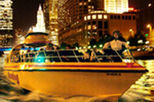 Chicago Halloween Haunted Cruise
Price: 29.89

Add a new adventure to your Halloween festivities this year. Come join all the fun on a haunted one hour speedboat cruise on Lake Michigan.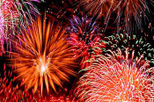 Chicago Fireworks Cruise
Price: 27.69

Nothing could be better than spending a balmy summer evening on stunning Lake Michigan, then watching the fireworks! Head on down to Navy Pier for a fun speedboat cruise along Chicago's stunning foreshore.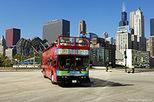 Chicago City Hop-on Hop-off Tour
Price: 25.99

See all the sights of Chicago at your own pace! On a Chicago City Hop-on Hop-off Tour you can get off the bus at any scheduled stop to visit Chicago's most popular attractions, then pick up the tour where you left off or get on at any other regular stop on the 13-mile route. The tour is about two hours if you do not get off. For individuals and families, this is the best way to see the sites in a day!

Special Offer - Price displayed currently includes a discount of 10% off the recommended retail price - BOOK NOW!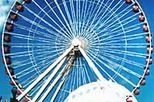 Chicago South Shore Tour
Price: 22.99

Chicago has its own unique charm and characteristics, full of interest, history, and beauty. The business and financial district, the Loop, the exclusive shopping areas and neighborhoods - it's all here on this tour of the South Shore. Chicago is a place where it is impossible to get bored and if it sounds like your kind of town, book this tour and go wild!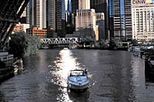 Chicago North Side Tour
Price: 22.99

Large, crowded and plenty to do - it's the Windy City! This is the tour for those looking to experience the vitality and excitement of Chicago. Explore the bustling activity of the city's main business section, the "Loop" and historic center of the city, famous architecture and tallest buildings in the world. If Chicago is you scene, then this is the tour for you!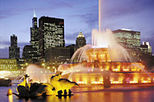 Chicago Airport Arrival Transfer
Price: 22.99

Don't want to queue for a taxi or battle unfamiliar streets in a rental car? Save time and money with the convenience of a pre-paid shuttle transfer to downtown Chicago hotels.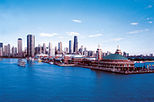 Chicago Airport Departure Transfer
Price: 21.99

Don't pay high cab fares or struggle with luggage on public transport, a Chicago Airport Departure Transfer is the easiest way to make it to the airport for your flight on time, every time.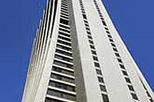 Modern Chicago Loop Skyscrapers
Price: 14.99

Explore Chicago's international, modern and postmodern movements, from the powerful, minimalist work of Mies van der Rohe's to contemporary styles that incorporate new, environmentally-sustainable technology. A great 2 hour tour for architecture buffs as well as anyone with a simple interest in the buildings of Chicago.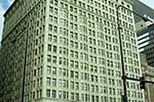 Historic Chicago Loop Skyscrapers
Price: 14.99

Trace Chicago's invention of the skyscraper and tour the buildings of the famous Loop district. Learn how a group of daring 19th Century architects and engineers revolutionized structural design, developing the high-rise form in the heart of the "First City of Architecture."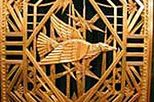 Downtown Chicago Deco
Price: 14.99

Discover the opulent exteriors and interiors of the Roaring '20s Jazz Deco and the classic finishes of Art Moderne buildings in this 2 hour tour. Learn of Chicago's influence on the international Art Deco movement, and trace the history of lively architectural heritage.